Skip Global navigation and goto content
It's a New Day in Public Health.
The Florida Department of Health works to protect, promote & improve the health of all people in Florida through integrated state, county & community efforts.
Skip MegaMenu and goto content
Tobacco Free Florida in Escambia County (TFF-Escambia)
Contact Us
 

Mailing Address

Fairfield Service Center, 1295 West Fairfield Drive, Pensacola, Florida 32501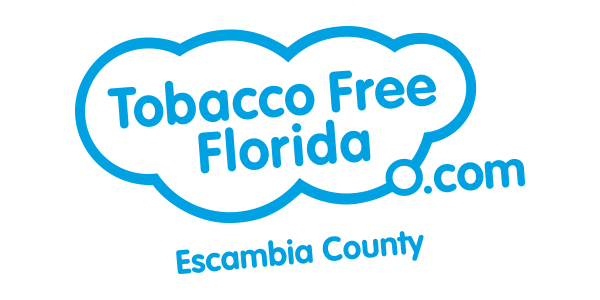 The Tobacco Free Florida in Escambia County (TFF-Escambia) Program spearheads tobacco use prevention, social norm and policy change, and cessation initiatives for the entire Escambia County community.
The Program provides tobacco prevention education and social norm change materials tailored to the needs of your school, organization or workplace.
Tobacco Free Escambia coordinates efforts for the following:
Students Working Against Tobacco (SWAT)
Students Ending Tobacco
Smoke-Free Multi-Unit Housing (SFMUH)
Employer Cessation Policies
Healthy Environments Are Tobacco-free (HEAT) Community Partnership
Community and school tobacco prevention education
Escambia School District Tobacco Free Policy
And various other social norm and policy change initiatives.
Learn the statistics:
Florida Youth Tobacco Survey Statewide Tables
Florida Youth Tobacco Survey – Escambia County Tables
EVP (Electronic Vapor Product) / ENDS (ELECTRONIC NICOTINE DELIVERY SYSTEMS)
Live Vape Free
Point of Sale (POS)
Students Working Against Tobacco
Healthy Environments are Tobacco-Free (HEAT)
Smoke-Free Multi-Unit Housing
Quit Your Way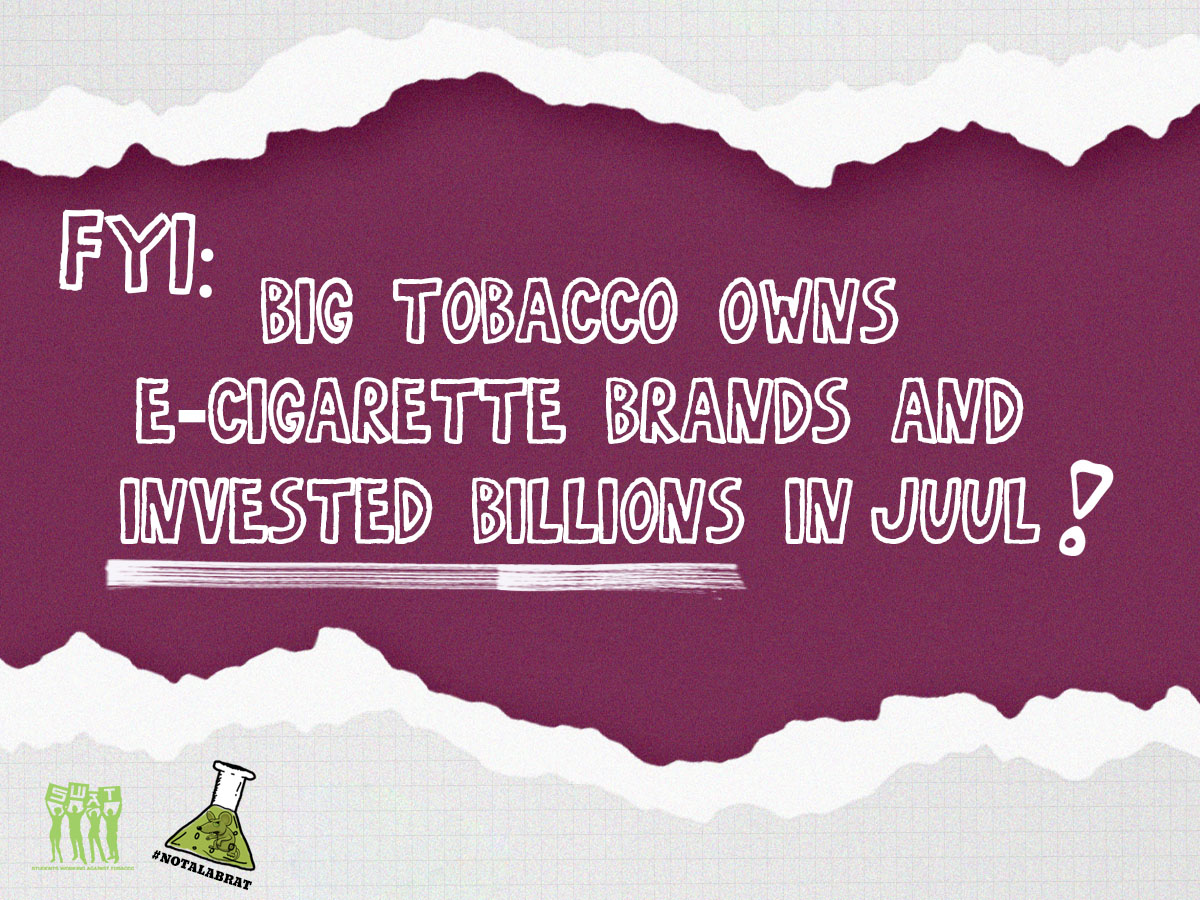 EVPs* – better known as e-cigarettes – are dangerous devices that have become popular among Florida's youth. Not much is known about what e-cigarettes do to the body. SWAT plays an important role in educating Florida's youth on these products and empowering them to live a tobacco free life. To help inspire community change, here is a guide to talk to other students about the dangers – both known and unknown – of e-cigarettes.
 *EVP (Electronic Vapor Product)
There is a problem with misinformation regarding the safety (or lack thereof) of EVPs
Common incorrect assumptions:
E-liquid is safe ("flavored water")
EVPs aerosol/emissions are safe
If there is no nicotine in e-liquid, it is safe
EVPs are a safe alternative to conventional cigarettes
The EVPs industry is completely different than the cigarette industry
Truth:
Dangerous chemicals can be found in e-liquids, particularly in certain flavors
ENDS companies are playing on youths' feeling of invincibility
ENDS are new tobacco products, so many of the ingredients and their effects on your body are unknown (fear of the unknown)
Some of the most popular ENDS products are owned by Big Tobacco companies – the same companies that lied about the harmful nature of cigarettes
SWAT is called upon once again to be the truth tellers and fact messengers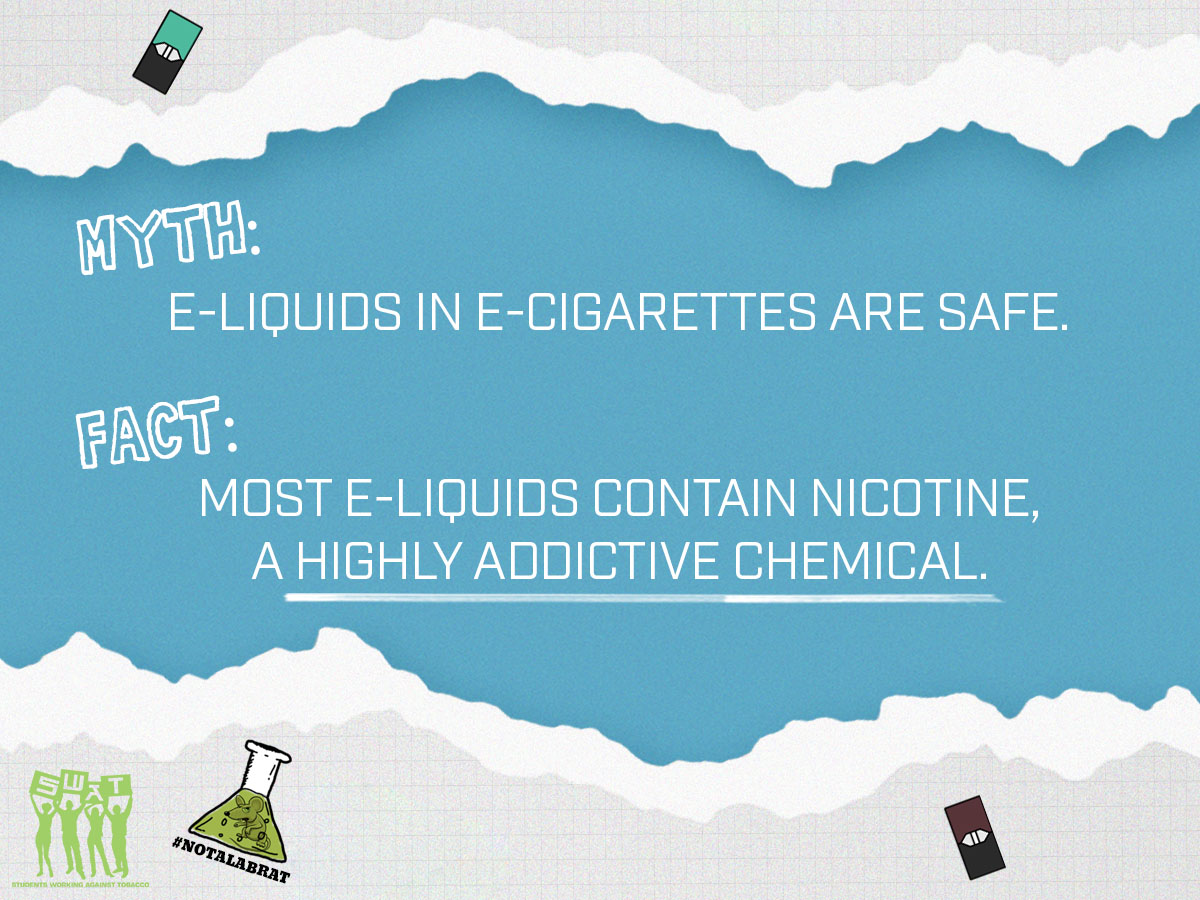 Teen e-cigarette use has significantly increased in recent years and, in 2021, e-cigarettes continue to be the most used tobacco product among teens. In Florida, 12.8% of youth still use an e-cigarette, compared to just 1.1% who use conventional cigarettes.
E-cigarettes are not safe, period. Nicotine is a dangerous and addictive drug. The brain develops until about age 25 and the adolescent brain is more vulnerable to nicotine's effects, including reduced impulse control, attention and cognition, and mood disorders. It's more important than ever to support teens who make the decision to quit e-cigarettes.
Tobacco Free Florida is here to help. Our Live Vape Free program empowers adults to become champions for teens (ages 13-17) looking to quit and arms teens with the tools and resources to help them throughout their quit journey. We want teens and parents to have a place to go to learn about the harms of e-cigarette use, hear from peers and, most importantly, have a place to act when they are ready. 
FOR ADULTS 
Live Vape Free provides adults with self-paced online courses, one-on-one coach support and downloadable toolkits to educate them on youth e-cigarette use and arm them with the tools needed to support teens on their quit journeys.
Adults looking to learn more can CLICK HERE for more information. 
Adults (ages 18 and older) looking to quit any form of nicotine, including e-cigarettes, can do so with the Quit Your Way program. Tobacco Free Florida offers free and proven-effective tools and services at tobaccofreeflorida.com/quityourway. 
FOR TEENS 
Live Vape Free provides teens (ages 13-17) with text support, interactive content and one-on-one coach support to help them quit e-cigarettes. This program is a fun learning experience that's easy-to-navigate and teaches teens the skills needed to quit. Upon enrollment, the text program conducts an assessment and makes teens set a quit date. Once a quit date is set, teens will continuously receive texts containing relevant content to help them on their quit journey.
To sign up, teens can text VAPEFREE to 873373.
Big Tobacco spends billions marketing to our communities at the point of sale. Big tobacco spends over $8 billion dollars a year marketing cigarettes alone in the United States1. From influencers to flavors, tobacco executives use tricky tactics to reach their target audience.
From the moment a young person walks into a store, they are exposed to point of sale marketing tactics. Tobacco companies unreasonably target specific demographic groups such as youth, racial and ethnic minorities, and those of low income or education.  Marketing of tobacco products is purposely designed to recruit smokers at an early age and maintain current smokers.
1) SOURCE: Federal Trade Commission. Federal Trade Commission Cigarette Report for 2015. Washington: Federal Trade Commission, 2017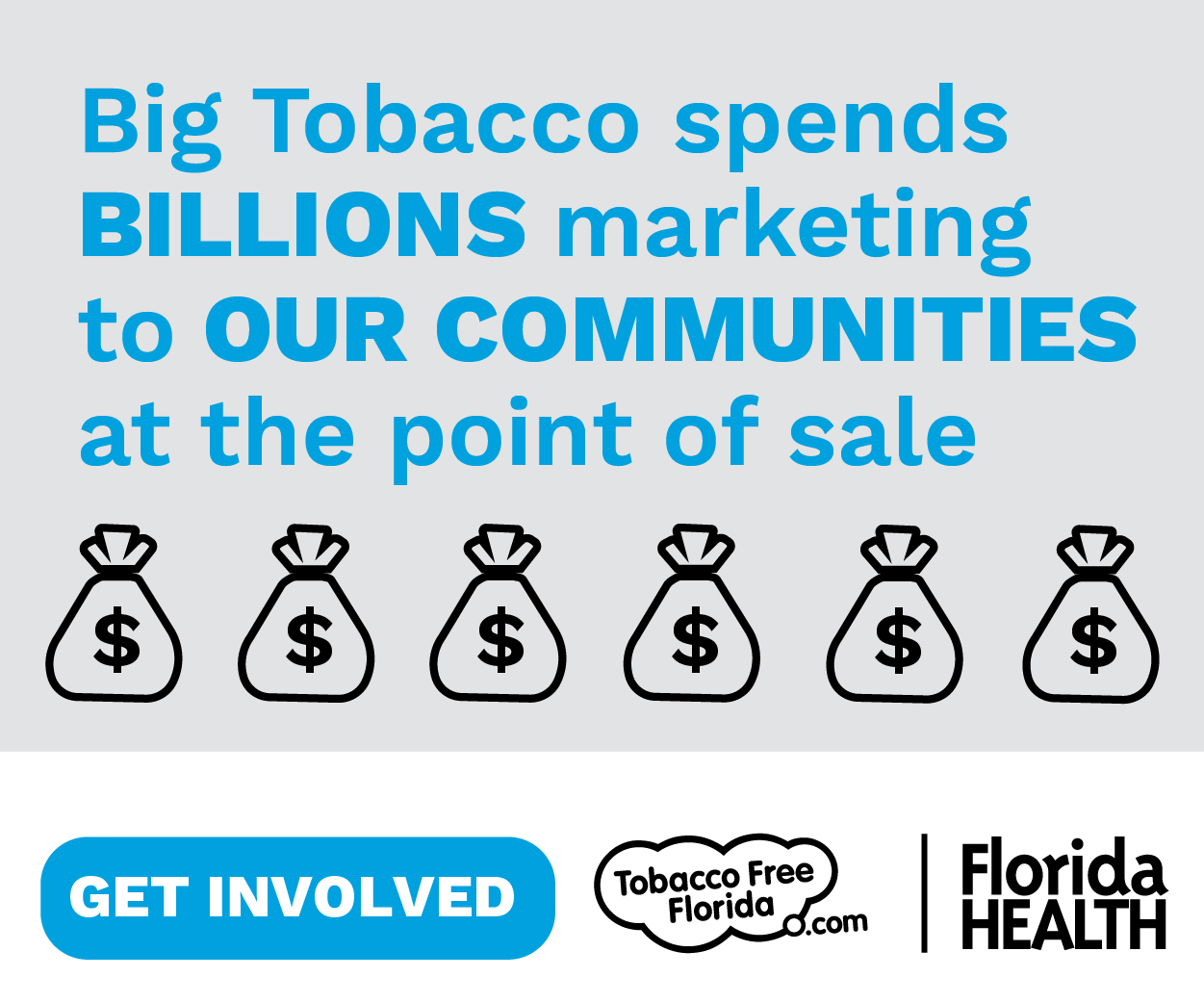 Point of Sale Infographic(603 KB: pdf)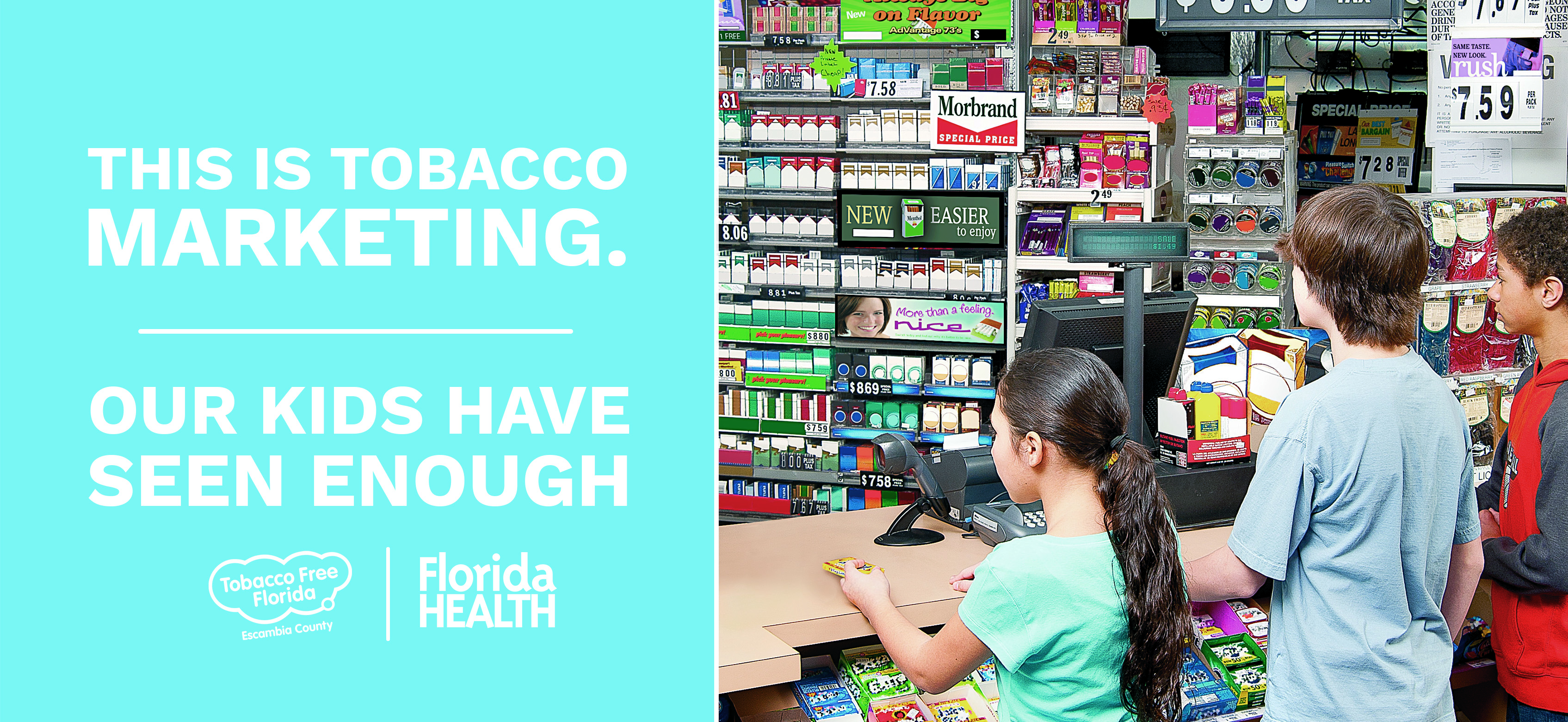 SWAT is Florida's statewide youth organization working to mobilize, educate and equip Florida youth to revolt against and de-glamorize Big Tobacco. SWAT is a united movement of empowered youth working towards a tobacco free future.
The mission is simple: Share the facts and let you decide for yourself.

SWAT empowers Florida youth to educate their peers about the manipulative tactics of Big Tobacco, so that together we can take a stand and make a change for the next generation.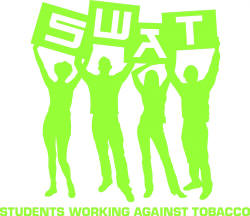 Now that you know a little more about us, it is time to help FIGHT BACK and save a generation of Floridians from tobacco addiction. You must be in middle or high school to join. Call 850-595-6500 ext. 1831 to find out what you can do to be a part of the movement.

Visit the official SWAT website to access the facts or to learn more about the statewide movement.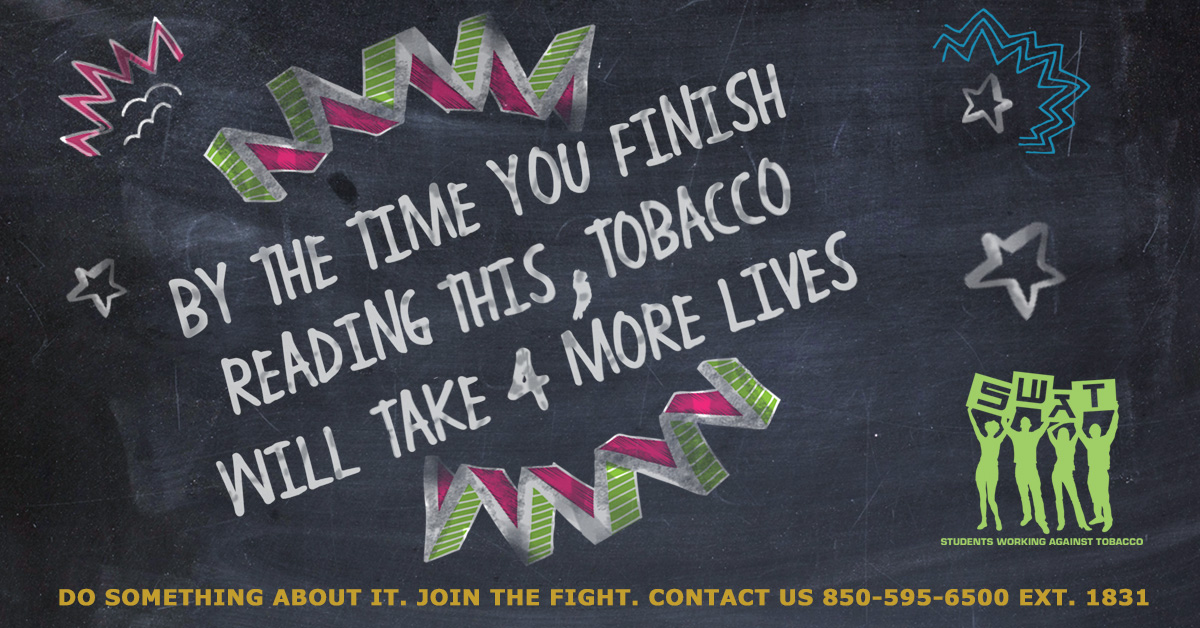 Not a Lab Rat Day will be observed annually on the third Wednesday of October to bring awareness to e-cigarette use among youth, encourage youth to stand up against Big Tobacco and the e-cigarette industry, and to push for change within their communities.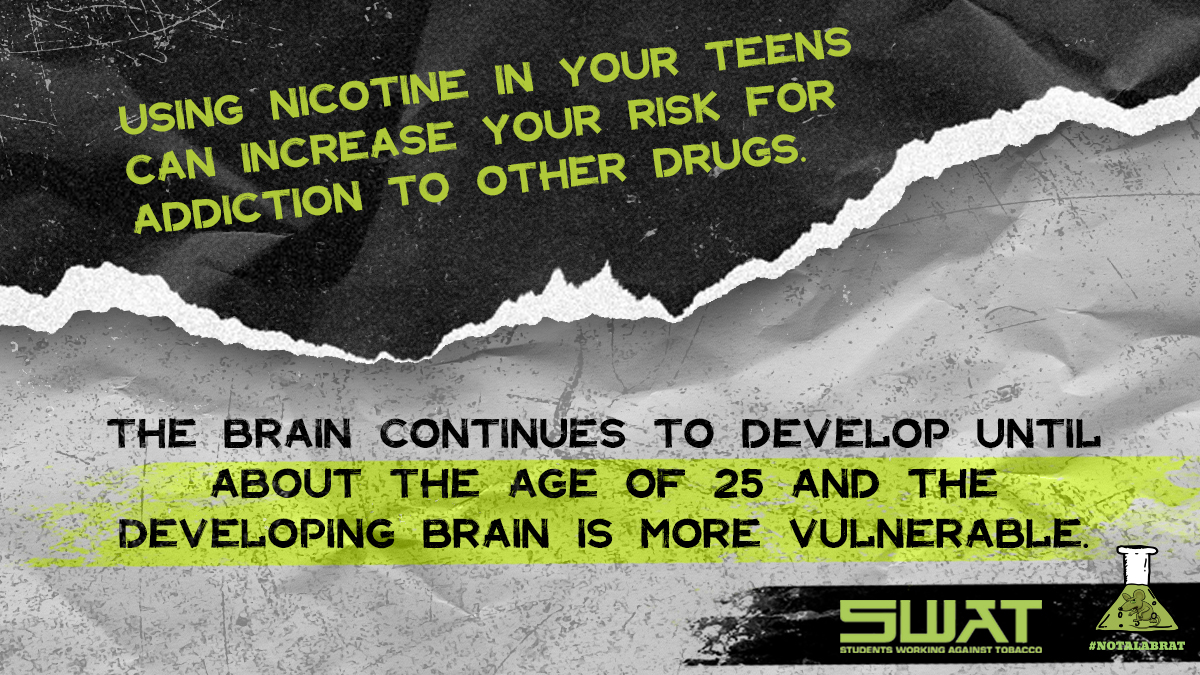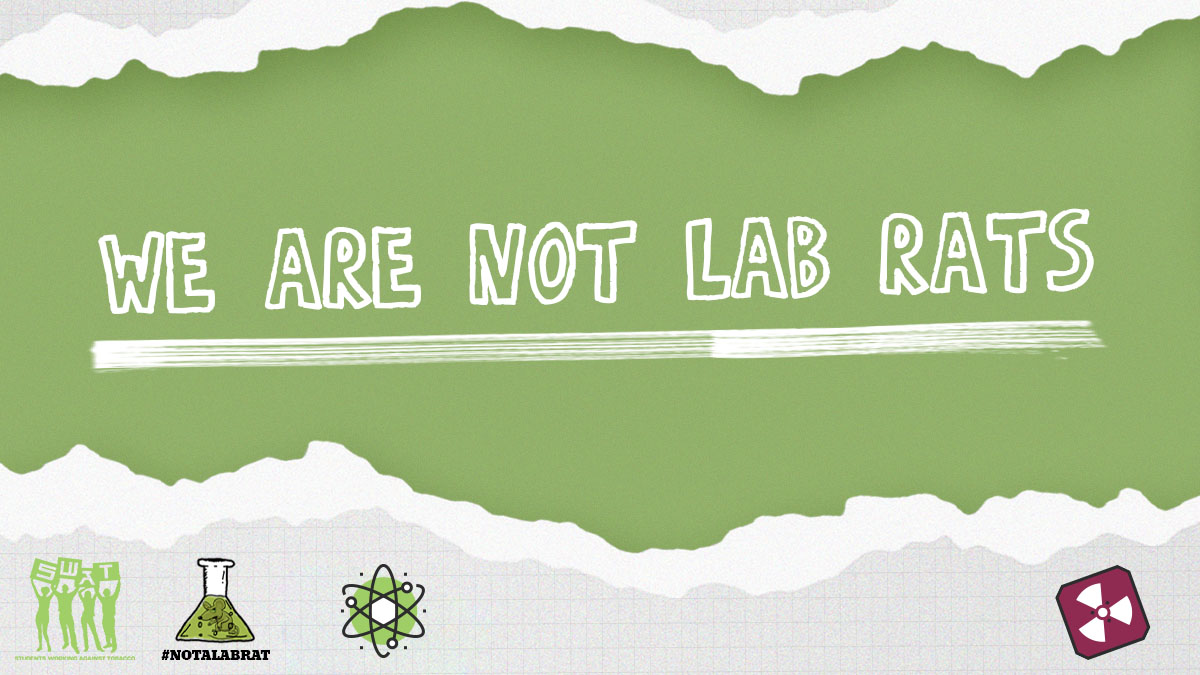 The partnership meets every other month to:
Reduce tobacco use
Reduce our county's youth initiation rate
Protect all residents from second-hand smoke exposure
Upcoming events and current tobacco issues and trends are also discussed. Meetings are open to the public.
For more information, please contact the Escambia County Tobacco Prevention Specialist at 850-595-6500. ext. 1831 or 1815.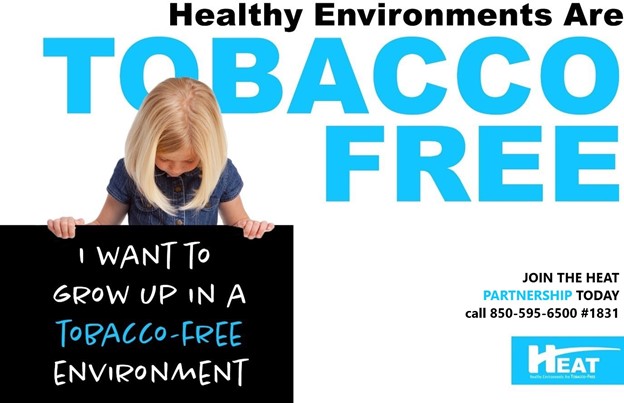 Throughout the State of Florida, owners of apartment buildings and duplexes have begun to offer smokefree units as an amenity for their residents.  For additional information or to schedule a meeting about developing a smokefree policy for your property, please call the Florida Department of Health in Escambia County's (FDOH-Escambia) Tobacco Prevention and Control Program staff at 850-595-6500. ext. 1831 or 1815
Smokefree Multiunit Housing Materials:
Property Manager Brochure (635 KB; pdf)
Voluntary Smokefree Multiunit Housing (1,824 KB; pdf)
Quitting is one of the most important things you will ever do for yourself and the ones you love. Here are a few good reasons to quit using tobacco products:
Once you quit, you will have a chance to live longer and a better quality of life.
Your chances of having a heart attack, stroke, or cancer will decrease.
If you are pregnant or thinking of becoming pregnant, you will improve your chances of having a healthy baby.
The people who live with you, especially your children, will be healthier. Secondhand and/or thirdhand smoke increases the likelihood of bronchitis and pneumonia and increases the frequency and severity of childhood asthma.
You will have extra money to spend on other things like food, clothes, or vacations.
If you have tried to quit smoking, you know how difficult it can be. But we are here to help.
FDOH-Escambia offers a FREE, 1 time, 2-hour "Quit Smoking Now" clinic to help Escambia County residents kick the habit. The program is supported by the Tobacco Free Florida in Escambia County Program and taught by West Florida Area Health Education Centers (WFAHEC) personnel. Contact 850-595-6500 ext. 1815 or 1831 to learn more.
Community Classes 
 
For FREE quit counseling and nicotine patches, contact the Florida Quitline at 877-822-6669/1-877-U-CAN-NOW. You may also visit the Tobacco Free Florida website where you can link up with a Quit Coach, sign up for Group Quit classes, and learn facts about cessation and upcoming events.
Location and Contact Information 
Fairfield Service Center
1295 West Fairfield Drive
Pensacola, Florida 32501
The TFF-Escambia office is open
Monday - Friday from 8 AM to 4:30 PM.

For more information call
850-595-6500, Extension: 1831 and 1815