skip to content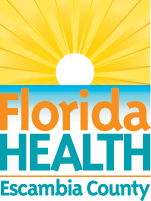 It's a New Day in Public Health.
The Florida Department of Health works to protect, promote & improve the health of all people in Florida through integrated state, county & community efforts.
Skip MegaMenu and goto content
Measles
Contact Us
 

Fax

850-595-6268
 

Mailing Address

Downtown Service Center, 1300 West Gregory Street, Pensacola, FL 32501 

 

 
Measles is a highly contagious respiratory disease caused by a virus. It spreads through the air when an infected person coughs or sneezes.  Measles begins with a fever that lasts for a couple of days followed by a cough, runny nose, conjunctivitis (pink eye), and a rash.
In December of 2014, at a California theme park, there was a large outbreak of measles. This outbreak caused the spread of measles to about a half a dozen states in the U.S.
As of December 11, 2015, there are currently 189 confirmed measles cases in 24 states and Washington DC.
The most effective way to prevent the spread of measles is through vaccination. The measles vaccine is usually given to individuals during childhood. Two doses of the vaccine are required to ensure the highest level of protection against measles.
Persons born before 1957, or who have had measles, are considered immune to the virus. If you are unsure about your immunity to measles, check your vaccination records or consult your health care practitioner.
Signs and symptoms of measles generally begin about seven to fourteen days after a person is exposed to the measles virus. Signs and symptoms of measles include:

Blotchy rash
Fever
Cough
Runny nose
Red, watery eyes (conjunctivitis)
Feeling run down, achy (malaise)
Tiny white spots with bluish-white centers found inside the mouth (Koplik's spots)
If you experience any of these signs or symptoms, please contact your doctor. If you think you have measles, please contact your physician, urgent care, or emergency room before arriving.
About 30 percent of measles cases develop one or more complications, including:



Pneumonia, which is the complication that is most often the cause of death in children.
Ear infections, which can lead to permanent hearing loss.
Diarrhea.
Frequently Asked Questions (FAQs):
1. How effective is the measles vaccine?
The measles vaccine is very effective. One dose of measles vaccine is about 93% effective in protecting the recipient from measles if exposed to the virus. Two doses are about 97% effective.
Top of Section
2. How safe is this vaccine?
The MMR vaccine is very safe, and it is effective at preventing measles, mumps and rubella. Vaccines, like any medicine, can have side effects. Most children who get the MMR vaccine have no side effects. Those that do occur are typically very mild, such as a fever or rash. Hundreds of millions of doses of measles, mumps, and rubella vaccine prepared either as separate vaccines or as the combined MMR have been given in the United States, and its safety record is excellent.
Top of Section
3. What side effects have been reported with this vaccine?
Fever is the most common side effect, occurring in 5%–15% of vaccine recipients. About 5% of people develop a mild rash. When they occur, fever and rash usually appear 7–12 days after vaccination. About 25% of adult women receiving MMR vaccine develop temporary joint pain, a symptom related to the rubella component of the combined vaccine. More severe reactions, including allergic reactions and temporary low blood platelet counts, are rare. 
Top of Section
4. If a child develops a rash after getting the MMR vaccine, is he contagious?
Transmission of the vaccine viruses does not occur from a vaccinated person, including those who develop a rash. No special precautions (e.g., exclusion from school or work) need be taken.
Top of Section
5. Who should NOT receive MMR vaccine?
Pregnant women and persons with certain medical conditions should not receive the vaccine:
As with all live virus vaccines, women known to be pregnant should not receive the MMR vaccine, and pregnancy should be avoided for four weeks following vaccination with MMR. Children and other household contacts of pregnant women should be vaccinated according to the recommended schedule. Breastfeeding women can be vaccinated.
Anyone who has had a severe allergic reaction (e.g., generalized hives, swelling of the lips, tongue, or throat, difficulty breathing) following the first dose of MMR should not receive a second dose. Anyone knowing they are allergic to an MMR component (e.g., gelatin, neomycin) should not receive this vaccine.
Severely immunocompromised people should not be given MMR vaccine. This includes people with conditions such as congenital immunodeficiency, HIV, AIDS, leukemia, lymphoma, generalized malignancy, and those receiving treatment for cancer with drugs, radiation, or large doses of corticosteroids. Household contacts of immunocompromised people should be vaccinated according to the recommended schedule.
MMR vaccine is recommended for all asymptomatic HIV-infected persons who are not severely immunosuppressed and who lack evidence of measles immunity. MMR vaccination of symptomatic HIV-infected persons should be considered if the individual does not have evidence of severe immunosuppression and lacks evidence of measles immunity. MMR and other measles-containing vaccines are not recommended for HIV-infected persons with evidence of severe immunosuppression.
Top of Section
6. Do I ever need a booster vaccine?
No. People who have received two doses of measles vaccine as children according to the U.S. vaccination schedule are considered protected for life and do not need a booster dose. Individuals who are unable to determine if they have received two doses of measles vaccine can receive a booster dose unless medically contraindicated. Pregnant women should not receive the measles vaccine.
Top of Section
7. What should I do if I am unsure that I am immune to measles?
If you do not have written documentation of measles vaccination or measles immunity, you should receive the measles-mumps-rubella (MMR) vaccine. Another option is to have a doctor test your blood to determine whether you are immune. This option is likely to cost more and will take two doctor's visits. There is no harm in getting another dose of MMR vaccine if you may already be immune to measles.
If you were born in 1957 or after, and do not have a record of being vaccinated or having had measles, mumps and rubella, talk to your healthcare professional about how many doses you may need.
Pregnant women should not receive the measles vaccine. If there is a chance that you may be pregnant, talk to your health care practitioner before receiving the vaccine. If you know that you are pregnant, make a plan with your obstetric care practitioner to receive the vaccine as soon as you are medically eligible.
Top of Section
8. Where can I find more information about measles?
Florida Department of Health: Vaccine-preventable Diseases
Centers for Disease Control and Prevention (CDC) Measles FAQs
CDC Measles Cases and Outbreaks
Measles Poster (243 kb, pdf)
Top of Section