skip to content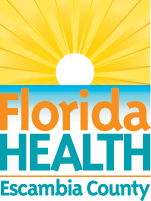 It's a New Day in Public Health.
The Florida Department of Health works to protect, promote & improve the health of all people in Florida through integrated state, county, & community efforts.
skip to content
Annual Permit Fee Schedule
Contact Us
 

Fax

850-595-6774
 

Mailing Address

Downtown Service Center, 1300 West Gregory Street, Pensacola, FL 32502 

 

 

 
Note: At this time, we accept cash, credit and checks. Permit renewals can pay online. Returned check fee, $25.
Biomedical Waste 
Generator, $85
Storage, $85
Transporter, $85 (received after October 1st $105)
Additional vehicle, $10
Late fee, $20
Body Piercing Facilities 
Application fee, $150
Late fee, $100
Drinking Water 
Public water initial permit, $90
Public water initial permit after March 31st, $45
Multi-family water permit serving 3 or 4 non-rentals, $75
Daycare public water renewal permit, $30
Daycare public water permit after March 31st, $15
Limited use commercial registered system, $15
Re-inspection public or multi-family water system, $40
Delineated area clearance fee, $50

Bacteriological sample collection, $50
Lab analysis fee, $25
Combined chemical/microbiological, $70
Chemical sample collection, $60
Food Hygiene 
Fraternal/civic, $240
School (9 months or less), $170
School (more than 9 months), $360
Satellite school, $110
Movie theaters, $340
Jails/prisons, $410
Bars/lounges, $350
Residential facilities, $295
Limited food service, $207
Other food service, $350
MAX umbrella permit fee, $460
Caterer/mobile food, $180
Vending machine, $85
Alcohol beverage inspection, $80
Late fee, $75
Plan review, $40
Re-inspection (after 1st re-inspection), $75
Concession stand fee, $110
Group Care 
Adult family care homes, $187
Assisted living < 24, $319
Assisted living > 24, $345
Crisis stabilization unit < 24, $319
Crisis stabilization unit > 24, $345
Intermediate care facilities for developmentally disabled, $240
Other residential facilities, $319
Residential (ADMH < 12), $319
Residential (ADMH > 12), $345
Residential group care < 24, $319
Residential group care > 24, $345
Transitional living < 24, $319
Transitional living > 24, $345
School inspection fee, $187
Late fee, $50
Mobile Home/RV Parks 
25 or less spaces, $100
26 through 150 spaces, $4/space (max $600)
151 or more spaces, $600
OSTDS 
New system permit, $550
Site letter only, $115
Repair permit, $350
Modification permit, $300
Existing system permit, $235
Abandonment permit, $100
Swimming Pool 
25,000 gallon or less pool, $204
> 25,000 gallon pool, $418
Exempt pool (over 32 units), $103
Late fee, $50
Tanning 
Permit, $255
Additional device, $55 (max $240)
Plan review, $27
Preliminary inspection, $27
Late fee, $25
Tattoo 
Tattoo artist, $60
Tattoo artist reactivation fee, $25
Guest tattoo artist, $35
Tattoo establishment, $200
Tattoo establishment reactivation fee, $75