skip to content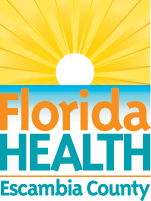 It's a New Day in Public Health.
The Florida Department of Health works to protect, promote & improve the health of all people in Florida through integrated state, county, & community efforts.
skip to content
Community Health Status
Contact Us
 

Mailing Address

Downtown Service Center, 1300 West Gregory Street, Pensacola, FL 32501 

 

 
Many people think of the health care system (clinical care) as the most important factor when discussing the health of a community, when in fact there are other important factors that determine the health of a community. The County Health Rankings model describes factors that make up a healthy community as 20 percent health care, 30 percent health behaviors (tobacco use, diet & exercise), 40 percent social and economic factors (income and education) and 10 percent environment (transportation and water quality). The Robert Wood Johnson Foundation (RWJF) developed the County Health Ranking model to assess communities across the nation on the above-mentioned factors; these factors are scored and compared across the State and the Nation.
Community partners along with FDOH use this data to develop a community health needs assessment and a community health improvement plan. These two documents help guide the public health partnerships toward a common goal, making Escambia and Santa Rosa counties the healthiest in the State. So far in 2018, Escambia county is ranked 53 out of 67 counties. FDOH and our community partners continue to work together to improve the health of every Escambia county resident.
Community Health Needs Assessment 
To better understand the problems facing our community, a health assessment is completed every three years. The assessment includes input from residents, an analysis of data on death and illness, and discussions with community leaders to identify emerging trends and prioritize the most important community health issues.
Completed in December 2018, the 2019 Community Health Needs Assessment (CHNA) was conducted by following the Mobilizing for Action through Planning and Partnerships (MAPP) framework. Escambia and Santa Rosa counties adopted a unique approach by combining resources and reviewing health issues across both counties.
Community Health Needs Assessment 2019 (5.66 MB; pdf)
Community Health Needs Assessment 2016 (13.4 MB; pdf)
Community Health Improvement Plan (CHIP) 
The process for developing the next community health improvement plan has begun. Meetings with stakeholders and organizations within the 5 priority areas to discuss the current community approaches and then identify gaps and barriers. Input from the community is needed and will be sought out to identify some more gaps and barriers from another perspective. Once all the information sought has been gathered, the creation of specific, measurable, attainable, realistic, and time bound goals and objectives will be developed. These objectives will then have specific action steps identified so we can track and measure the progress towards meeting the stated goals. At the end of each calendar year the status is assessed and adjustments in strategies and tactics are made as needed.
Below you will find the 2016-2019 community health improvement plan which focused on: increasing healthy weight behaviors like fruit and vegetable consumption; decreasing tobacco use; improving birth and infant health outcomes. Each priority area had a workgroup that met quarterly to discuss and improve implementation strategies. Also linked below is the year 2 annual progress report, this covers July1, 2017 to June 30, 2018.
Annual Progress Report (2MB; pdf)
FDOH Escambia Community Health Improvement Plan (CHIP) 2016-2019 (1.31 MB; pdf)
Visit FloridaCHARTS for more information about county health status in Florida.
Location & Contact Information 
Fairfield Service Center
1295 West Fairfield Drive
Pensacola, FL 32501
The Community Health Planning office is open
Monday – Friday
8 AM to 5 PM.
Call 850-595-6500, Extension: 1801 for more information.