Skip Global navigation and goto content
Executive Management Team (EMT)
Contact Us
 

Mailing Address

Fairfield Service Center, 1295 West Fairfield Drive, Pensacola, Florida 32501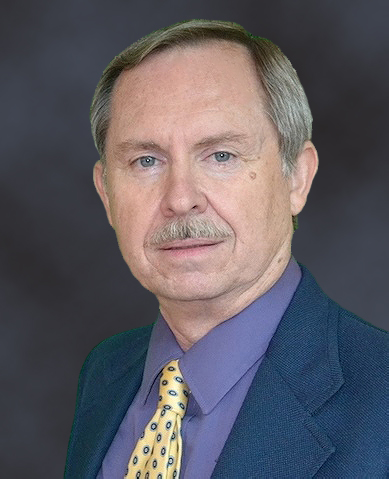 John Lanza MD, PhD, MPH, FAAP, FHPS
FDOH-Escambia Director
Dr. Lanza has been the Director and Health Officer of the Florida Department of Health in Escambia County since May 1996. Prior to his current role, he served the health department as the Deputy Director, Clinical Director, and Senior Physician for three years. Since 2001, he has been the Public Health and Medical co-chair for the Florida Department of Law Enforcement's Domestic Security Task Force Northwest Florida. Before his FDOH positions, Dr. Lanza worked as a pediatric emergency department physician in Lakeland, FL and was in private pediatric practice in Longwood, Fl.
Dr. Lanza received his Bachelor of Science in Bio-Medical Electrical Engineering from the University of Florida in 1975. He then received a Master of Science (1976) and a Doctor of Philosophy (PhD) (1979) degree in Radiological & Nuclear Engineering, also from the University of Florida. Dr. Lanza worked as a radiation physicist for the U.S. Navy's Nuclear Weapons Radiological Controls Program in the Washington D.C. area for three years. Subsequently, Dr. Lanza attended and graduated from the UTESA School of Medicine and then completed a three-year pediatric residency at Sacred Heart Children's Hospital, Pensacola, FL in 1988.
Dr. Lanza is a board-certified pediatrician, a fellow of the America Academy of Pediatrics, a past president of the Escambia County Medical Society (2004), a member of the Florida Medical Association (FMA), where he was the chair of the FMA's Council on Public Health for eight years. He is a founding board member of the Florida Institute for Health Innovation. In addition, he is a former board member and a Fellow of the national Health Physics Society (HPS) and is a member of the HPS Homeland Security Section. He is also a member and was the 2017-19 Secretary of the Florida Chapter of the Health Physics Society.
Dr. Lanza is a Board member, Council member, PAC-3 member, and a member of the Budget & Finance Committee of the National Council on Radiation Protection and Measurements.  He has been a Florida Commissioner on the Southeast Low-Level Radioactive Waste Compact Commission since 2006 when he was appointed to that position by Governor Jeb Bush.
In 2002, Dr. Lanza completed a Master of Public Health (MPH) degree from the University of South Florida College of Public Health. Currently, he is on the faculty of the MPH program at the University of West Florida's (UWF) Department of Public Health in the College of Health as well as holding faculty positions at UWF's Department of Movement Science and Health and the Center for Environmental Diagnostics and Bioremediation. He is also a clinical assistant professor in the Department of Clinical Sciences at the Florida State University College of Medicine (FSUCOM).  Dr. Lanza serves on the Residency Advisory Committee for the US Navy Aerospace Residency Program at Naval Air Station Pensacola.   
Dr. Lanza has numerous publications in the fields of health physics, environmental health, and public health preparedness. Most recently, he co-authored the National Council on Radiation Protection & Measurements Report 165, "Responding to a Radiological or Nuclear Terrorism Incident: A Guide for Decision Makers." As a practicing public health pediatrician, he is interested in promoting a culture emphasizing healthy lifestyles so that our children and adolescents will develop into productive and physically and behaviorally fit adults. He recently authored an article in a special edition of the Florida Medical Association Journal "Healthiest Weight: A Life Course Approach" on overweight and obesity in adolescents.  He is currently preparing a Statement for the National Council on Radiation Protection and Measurements regarding, "CMOS Sensors as Emergency Radiation Detectors".


Linda Moyer
Support Services Director



Charlotte McCorvey
Administrative Assistant III/EEO Coordinator



Marie Mott
Communication, Health, Education, and Nutrition Director



Rudy Lopez
IT Business Consultant/
Facilities Manager






Gregory Berrian
Environmental Health Director



Beate Bolton
Executive Community Health Nursing Director



Linda Kent
Clinic Supervisor



Pamela Johnson
Legal Research Assistant

 

Derrick Scott
Planning Consultant