Skip Global navigation and goto content
Left navigation requires javascript to be enabled in your browser.
Family Planning Clinic
Contact Us
 

Mailing Address

Fairfield Service Center, 1295 West Fairfield Drive, Pensacola, Florida 32501 

 

 

 
The Florida Department of Health in Escambia County's (FDOH-Escambia) Family Planning Clinic offers a variety of modern methods of birth control and appropriate referrals. Family Planning also provides abstinence counseling and information about natural family planning.

Before you receive birth control through the DOH-Escambia, you will have a clinical exam by a nurse practitioner or doctor. This exam includes a pelvic and a pap test (If you are due for one) to screen for cervical cancer.
Cost 
Adults: The cost for birth control will depend on your ability to pay.
Methods of Birth Control 
FDOH-Escambia offers several types of birth control, some require a prescription:
Condoms
Birth control pills
Birth control shot/Depo Provera
Nexplanon
IUD
Nuva Ring 
The "Patch" is available through a prescription that you take to a pharmacy. We do not provide this method at our location. The FDOH-Escambia nurse practitioner or doctor will decide if this is the best method for you.
Male/Female Sterilizations (Vasectomy or Tubal Ligation): We can provide a referral to a doctor who can perform this procedure.  If you do not have Medicaid or private insurance, the cost will depend on your ability to pay.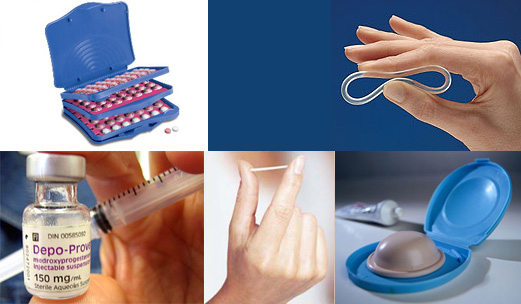 Locations & Contact Information 
Fairfield Service Center
1295 West Fairfield Drive
The Family Planning Clinic is open
Monday - Thursday from 7:30 AM to 5 PM
Friday 7:30 AM to 1:30 PM

Call 850-595-6500, Option 2 to schedule an appointment.